The Premier Self-Storage Company in Reading, PA.
Welcome to Berks Storage, Reading Pennsylvania's premier self-storage facilities. We are happy to have you as a potential customer, and we always value your business. We offer five convenient locations to serve your storage needs throughout Berks County. We set the bar in customer service and amenities to our customers.
No other self-storage facility in Berks County can beat our prices, and we guarantee it.* We are always working to make storing your items simple, safe, and affordable as possible. All of our locations offer 24/7 rental kiosks to serve you every hour of the day, every day of the week. Security and technology are essential to protect your items, and that is why we always deploy the best and the most modern equipment at all of our five locations. We are continually working to make it easier and more enjoyable to use our self-storage facilities.

Welcome to the Berks Storage experience - No BS, Just Storage.

610.685.5625
Our Technology to Protect Your Valuables. Meet Storage Defender.
Berks Storage is pleased to offer our customers individual unit security from Storage-Defender as an add on. Storage Defender provides real-time text notifications if motion is detected in your storage unit, and help to safeguard your valuable items.
security
Activity Motion Detection
Monitor your storage valuables 24 hours, 7 days a week with our advanced motion detection technology inside of your unit. This state of the art technology will help identify unauthorized access.
smartphone
Easy Texting Alerts
No need to download another application to. your smart phone. Units equipped with Storage Defencer technology will instantly alert you via text if there is a breech instantly 24/7.
LEARN MORE ABOUT DEFENDER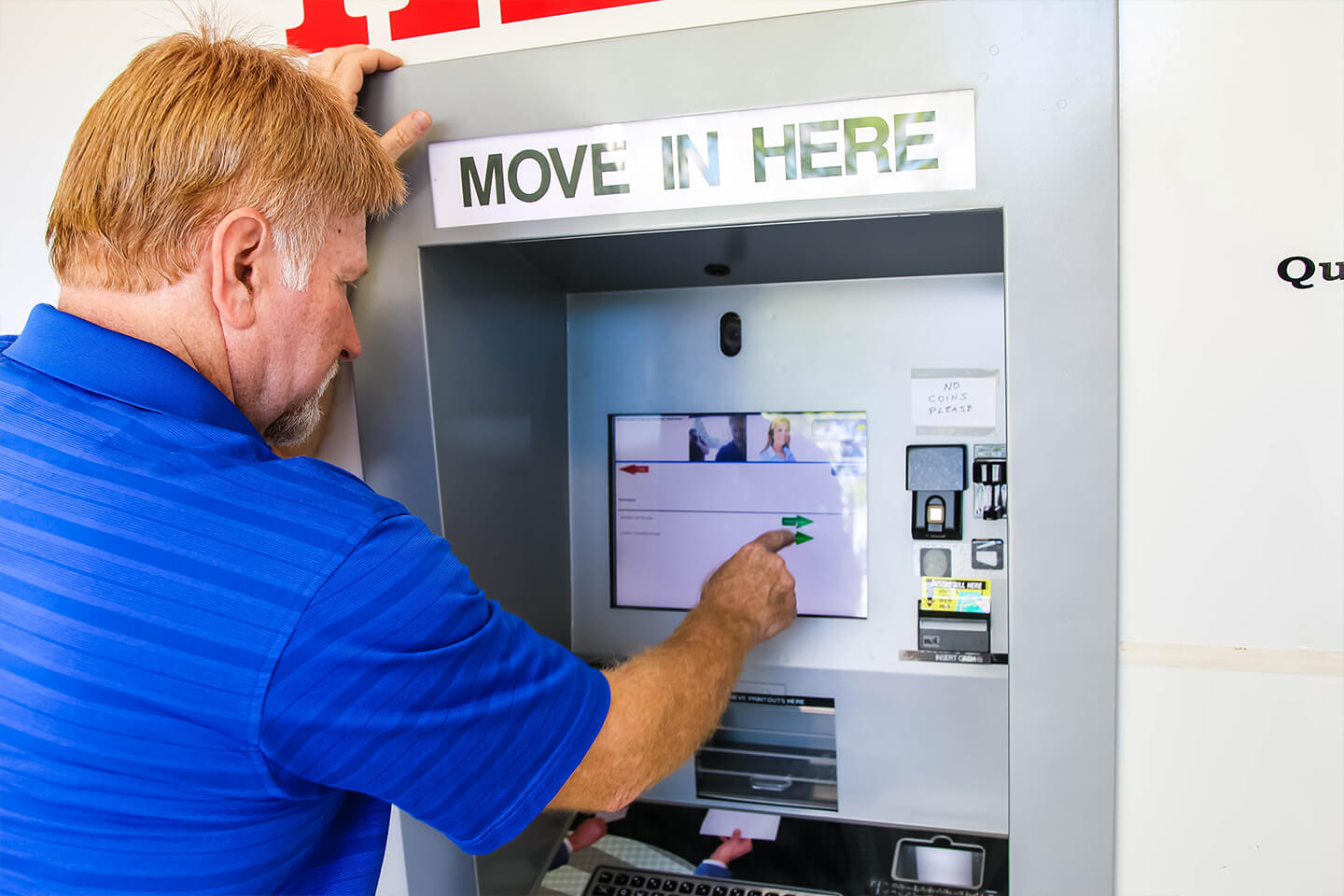 24 Hour Renting Kiosk at All Locations
Berks Storage is the first and only self-storage facility in Reading to offer a self-service 24 hour, 7 days a week rental center. All of our locations Route 10, Route 625, and North Reading Storage , 222, and Flying HIlls are capable of renting a storage unit at any time of the day - or night. Use our advanced easy to use renting center to select your unit, sign your lease, dispense a lock, and take your payment.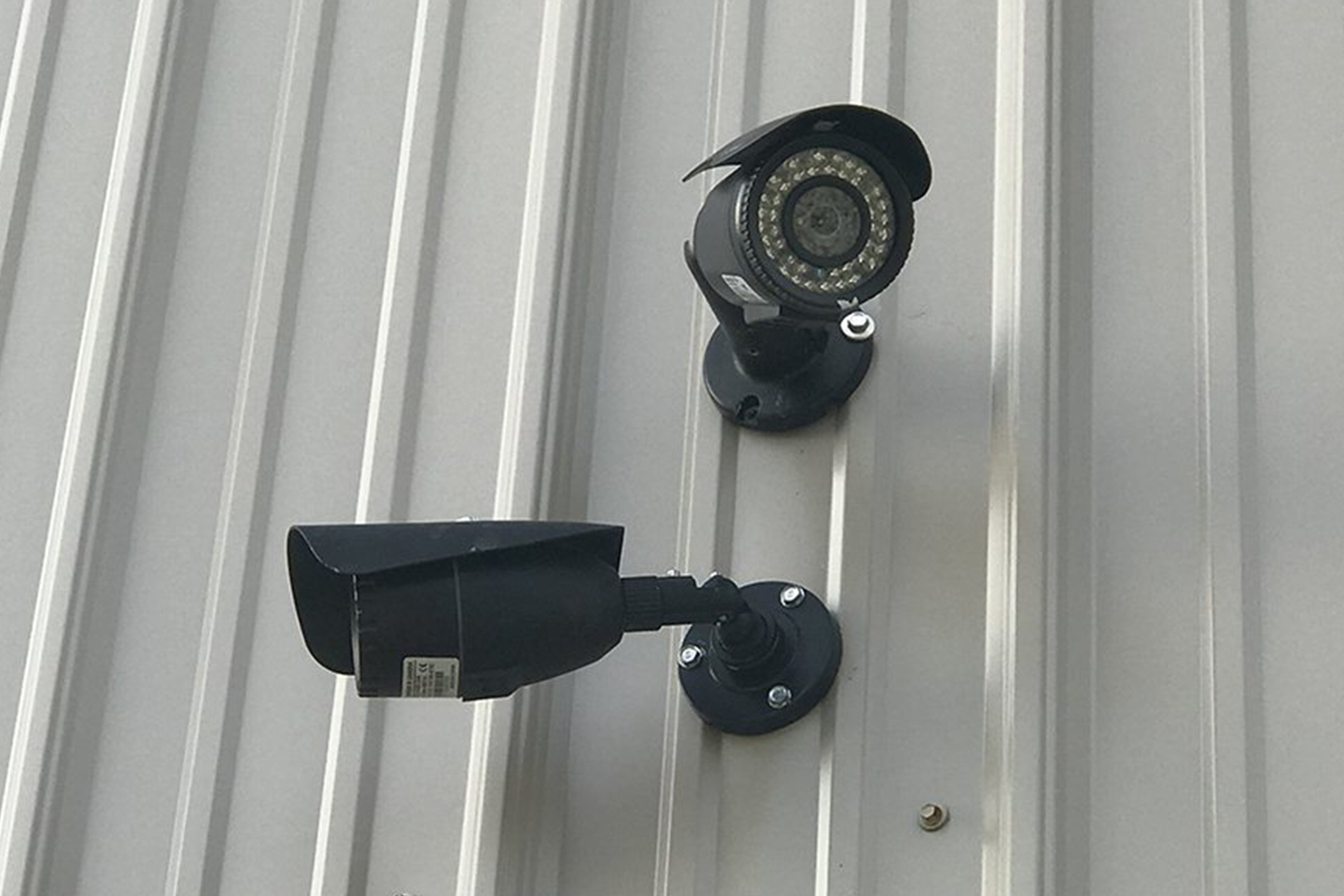 Unpararalled Security and Technology
Route 10 Storage has set the bar in our commitment to security in a self-storage environment. Each unit is protected with door alarms and cylinder locks to help prevent theft. The entire facility is recorded 24-7 utilizing brand new HD motion detection and IR technology cameras. In addition, our gated access is a control point, and all traffic incoming and outgoing is tagged and recorded. We take security seriously.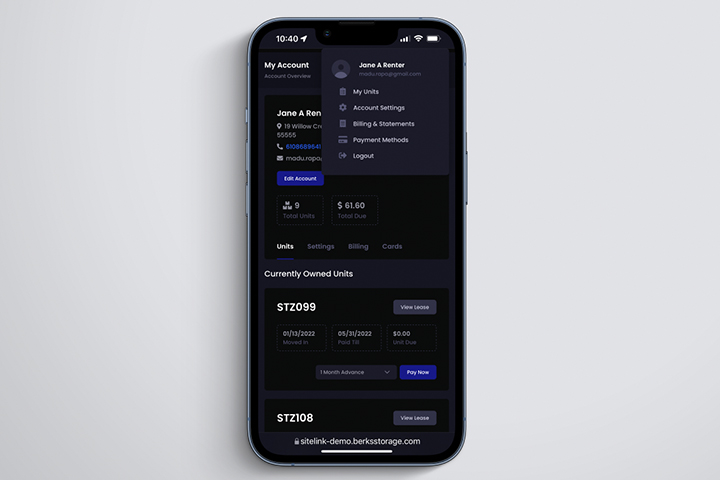 Berks Storage App
The Berks Storage app is now available in both the Apple App Store and the Google Play Store. Our application allows new and current customers to rent units at all locations 24 hours a day. Current customers can manage their accounts, pay bills, view payment history, update their payment methods, and set up automatic payment for carefree payments.
Download for iOS
Download for Google Play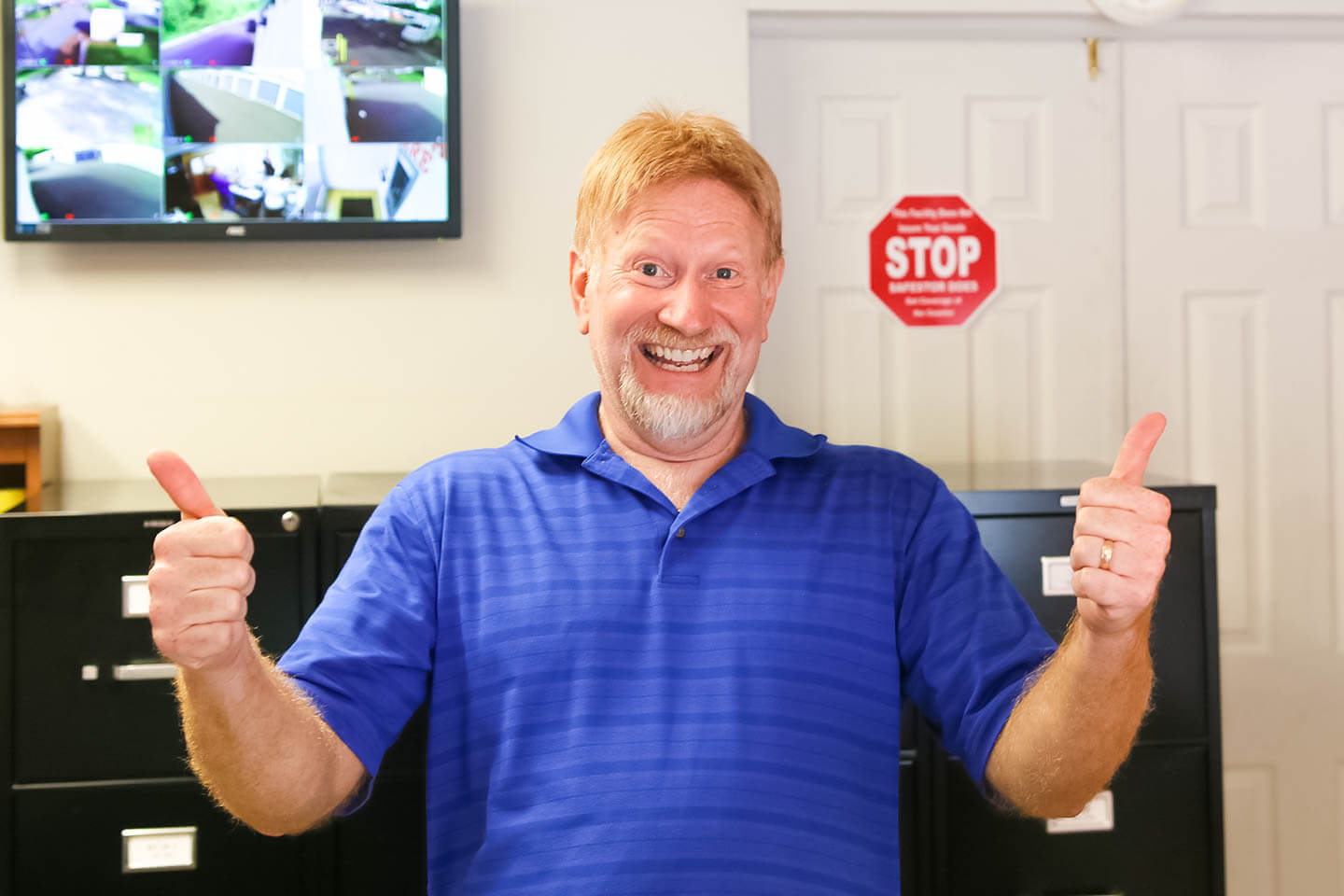 Lowest Price Guaranteed
At Berks Storage we are committed to providing our customers with convenient self storage choices at the best available value. We understand that the need for self storage is often the result of a life altering event such as relocation. We are here to make your process as easy as possible at an affordable price. We beat anyone's prices there's no BS, just storage. *
Corporate and Commercial Storage
Berks Storage offers a vast variety of options for our business and commercial customers. Why fill your offices and storefronts with large boxes of paperwork or items which can be safely stored in controlled climate protected environments affordably. Our secure facility is constantly protecting your records and products 24-7.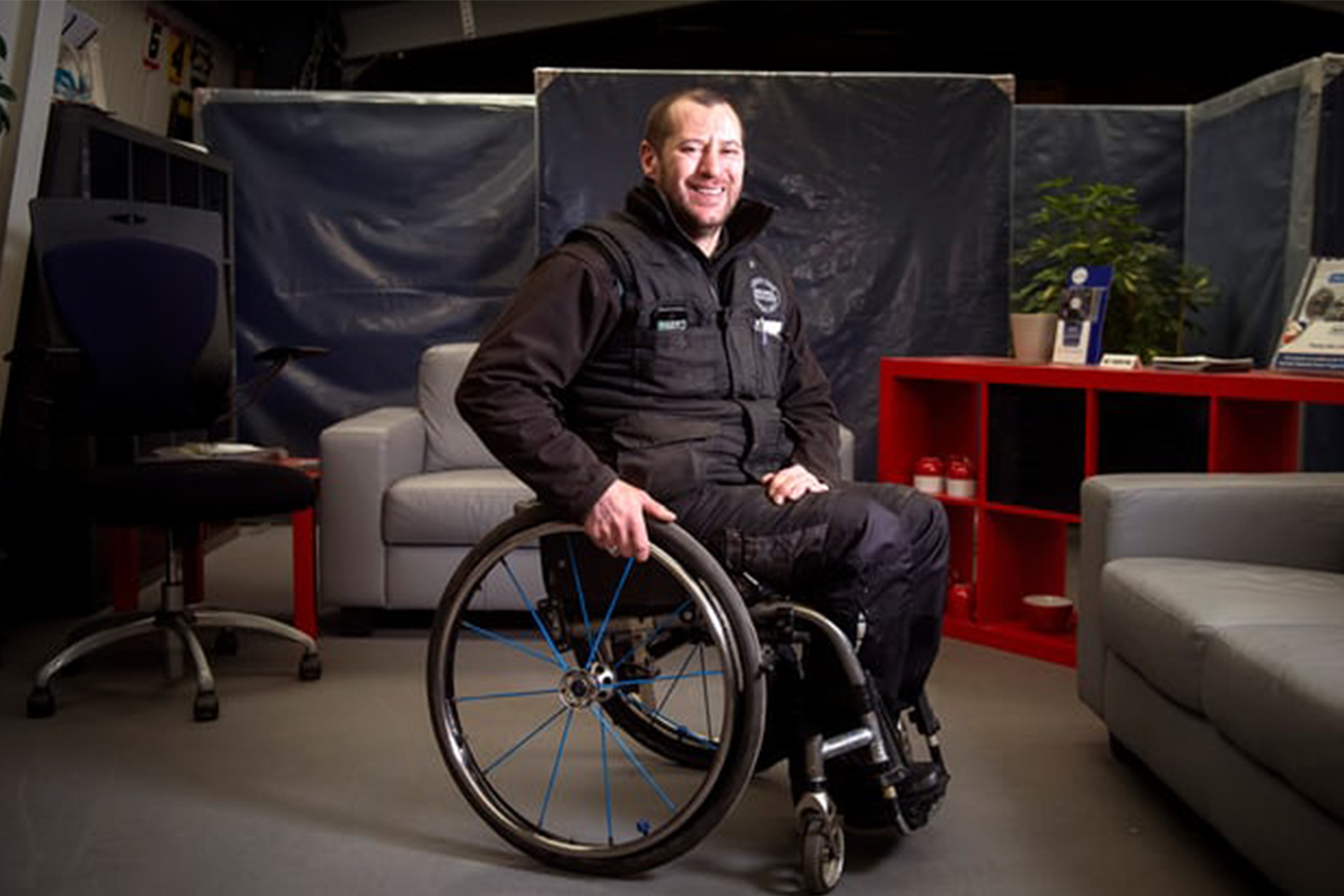 ADA and Disability Friendly
At Berks Storage, we are committed to helping those who have disabilities and require item moving, item transportation, and storage assistance. We provide a full-service comfortable experience to assist those with disabilities to store items at one of our locations. Please contact us at our corporate office for information and pricing.